Hi, I noticed that I'm not getting all search results as if I used Craigslist directly. For example searching for trucks and I don't get all results. I use my iPhone for searching. I use the Direct Results Mode then click on the City Index links for individual cities. I'm using this search string:
(Powerstroke|(power stroke)|duramax|cummins|7.3|6.5|(chevy|chevrolet|ford|silverado|sierra|gmc|dodge|f250|f350 diesel|deisel|diezel|disel|dizel))
My price range is $500 to $8000. I have the settings as seen below: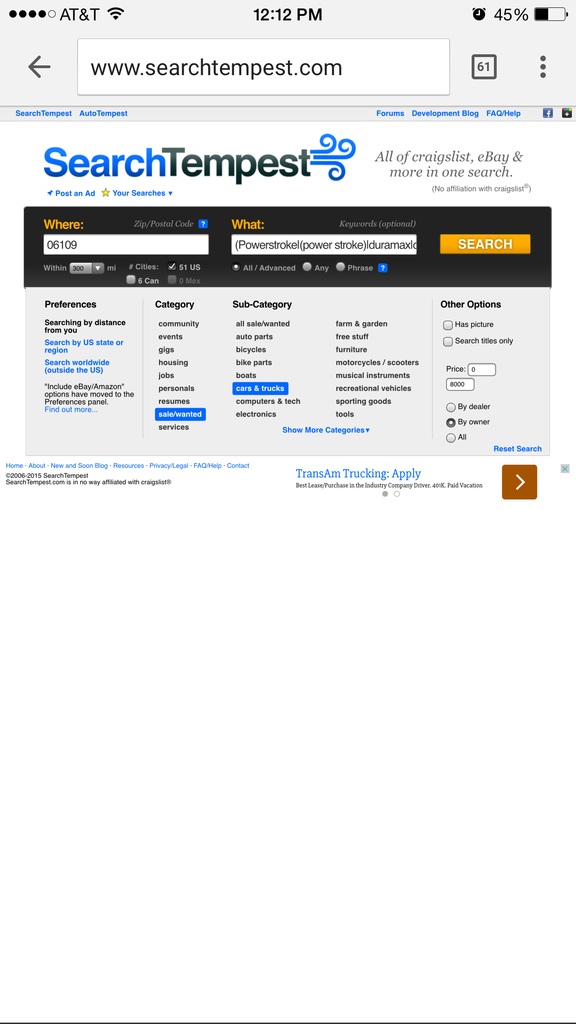 I click to search Boston Craigslist and I do get a bunch of results but noticed this ad below was missing and who knows how many others:
http://boston.craigslist.org/sob/cto/4902577490.html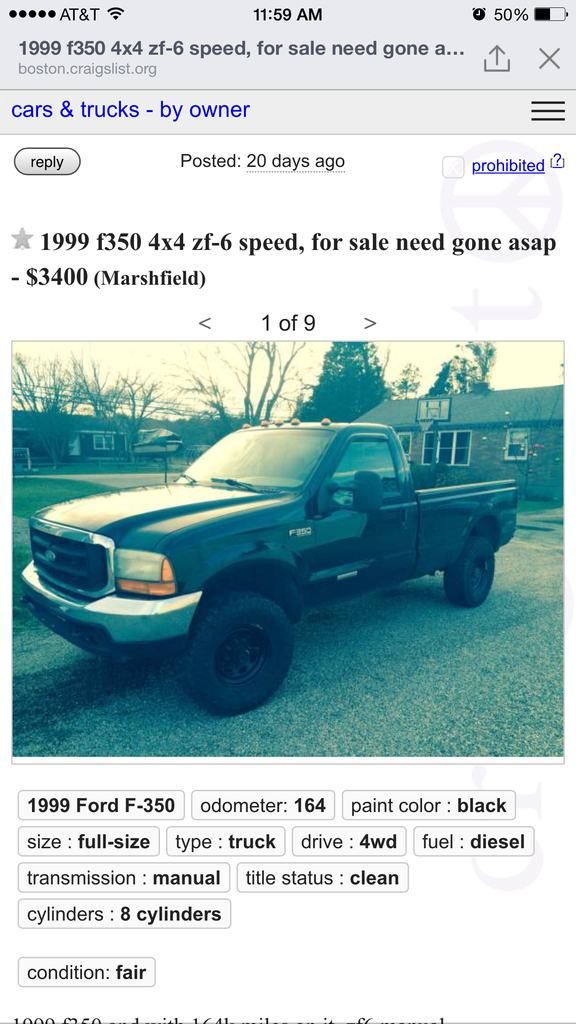 Any suggestions? Thank you.